SBO Sports News and Updates
SportsBettingOnline.ag - Site: Sportsbook | Racebook | Casino | Promotions |

Join Here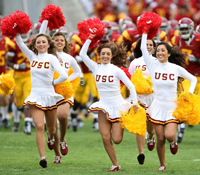 Three teams that would love to play spoiler to college football playoff hopes
November 14, 2016
The second round of College Football Playoff rankings were released this past week, with no big surprises among the elite. Alabama was still on top, followed by Clemson and Michigan. Washington got...
Complete Article:
Read More
NFL teams about to break out for football bettors
November 4, 2016
Week 9 signals a midway mark for the NFL season. It's also the time of the season in which bettors need to weigh those results and see if they can predict which teams are about to break out a...
Complete Article:
Read More
These college football teams can't stop topping the betting total
November 2, 2016
College football is known for its high-scoring action, which makes handicapping totals a tough task from week-to-week. But when it comes to betting these teams and their totals, you simply had to b...
Complete Article:
Read More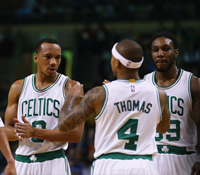 Three NBA teams that could be diamonds in the rough for basketball bettors
October 24, 2016
No one saw it coming, but the Orlando Magic finished as one of the best bets on the NBA hardwood with a 45-36-1 ATS mark in 2015-16. The year before that, the Atlanta Hawks went a shocking 50-30-2 ...
Complete Article:
Read More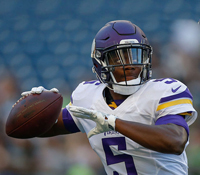 Better start believing in these shocking Super Bowl contenders
October 24, 2016
We're nearing the midway mark of the NFL season and these teams listed below have bucked the trends and gone against expectations, putting themselves in contention for Super Bowl LI thanks to...
Complete Article:
Read More
Three Super Bowl sleepers worth a wager
October 11, 2016
Yeah, we're only two weeks into the NFL season with Week 3 about to kick off, so it's tough to gauge just what teams are made out of. For those who love to look for futures value, now i...
Complete Article:
Read More
Crushing Week 3 losses could make these college football teams bad bets all season
September 20, 2016
Week 3 of the college football season was loaded with bowl-quality contests and a few conference clashes that will define their divisions. And whenever you have one of these high-profile games, the...
Complete Article:
Read More
Bored with betting baseball already? Here are the best alternative MLB wagers
September 14, 2016
Baseball season seems to last forever, especially when bettors get to the dog days of summer. It's during that time, that MLB baseball lines and totals lose their flavor – like eating t...
Complete Article:
Read More
NFL preseason Week 2 betting breakdown
August 18, 2016
Another week of preseason action means another week closer to Week 1 of the regular season. Football bettors should expect a more familiar faces on the field as team turn up the intensity and give ...
Complete Article:
Read More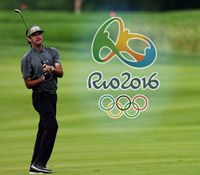 Favorites to capture the men's golf gold at the 2016 Summer Olympics
August 8, 2016
The 2016 Rio Games mark the first time golf will be among the Olympic events in 112 years, and with it brings a slew of top talents from around the globe. Now, some of the PGA's elite have pa...
Complete Article:
Read More
---
---
SportsBettingOnline.ag - Site: Sportsbook | Racebook | Casino | Promotions |

Join Here
Press Releases
|
Info Graphics