SBO Sports News and Updates
SportsBettingOnline.ag - Site: Sportsbook | Racebook | Casino | Promotions |

Join Here
The biggest moves up and down the Super Bowl LII betting odds
December 11, 2017
There is still a month remaining in the NFL regular season and already football bettors have witnessed more surprises on the gridiron than years past. The 2017 campaign has brought some interesting...
Complete Article:
Read More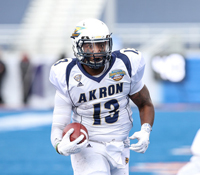 Play the points with the biggest betting underdogs this bowl season
December 11, 2017
College football bettors have nearly a month of daily action, all kicking off on December 16 with four bowl games. Bowl season presents a multitude of ways to handicap these ncaa football betting l...
Complete Article:
Read More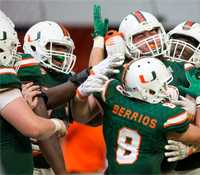 Betting the biggest weekend in college football
November 28, 2017
It's hard to believe but the college football regular season wraps up for most programs this week. And Week 13 is a Grand Finale, with some huge rivalry games on the spor...
Complete Article:
Read More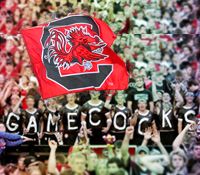 Three college football playoff party poopers to watch and wager
November 17, 2017
The college football season is on the home stretch, which means teams vying for a spot in the College Football Playoff Final Four are walking on egg shells each and every week. Just one slip up in ...
Complete Article:
Read More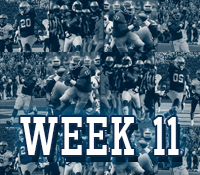 Week 11 of the NCAA football betting season will be one to remember
November 15, 2017
The Week 11 NCAA Football slate is shaping up to be one Saturday to remember. Outside of bowl season, it's rare to see so many big-name matchups. And those marquee games hold a ton of weight ...
Complete Article:
Read More
What's behind betting college football biggest "Giant Killers"?
November 1, 2017
Upsets are what make college sports so great, and the 2017 NCAA football season is no exception. There have been a number of stunners that have shaken up the college landscape – thanks in lar...
Complete Article:
Read More
Thursday Night Football betting preview: Kansas City Chiefs at Oakland Raiders
October 26, 2017
The AFC West steps into the national spotlight on Thursday Night Football in Week 7, with the Oakland Raiders playing host the Kansas City Chiefs. Oakland opened as a 2.5-point home underdog and ea...
Complete Article:
Read More
Big betting profits from college football's smallest schools
October 26, 2017
The best football bets online don't always come from the best teams. And in college football, rarely do the best bets come from the best conferences. Betting value tends to dry up with progra...
Complete Article:
Read More
The best bets in the NFL will surprise even the sharpest football bettor
October 11, 2017
We have five weeks of football behind us, and the results at the sportsbook have been shocking. Some of the best bets from the 2016 season and among the worst – we're looking at you Pat...
Complete Article:
Read More
How should football bettors treat these 2-2 NFL teams
October 9, 2017
If you wanted parity in the NFL, the first four weeks of the 2017 season has it in spades. There are 12 teams at 2-2 heading into Week 5 after some stunning results in Week 3 and Week 4. But not al...
Complete Article:
Read More
---
---
SportsBettingOnline.ag - Site: Sportsbook | Racebook | Casino | Promotions |

Join Here
Press Releases
|
Info Graphics