SBO Sports News and Updates
SportsBettingOnline.ag - Site: Sportsbook | Racebook | Casino | Promotions |

Join Here
The best bets in the NFL will surprise even the sharpest football bettor
October 11, 2017
We have five weeks of football behind us, and the results at the sportsbook have been shocking. Some of the best bets from the 2016 season and among the worst – we're looking at you Pat...
Complete Article:
Read More
How should football bettors treat these 2-2 NFL teams
October 9, 2017
If you wanted parity in the NFL, the first four weeks of the 2017 season has it in spades. There are 12 teams at 2-2 heading into Week 5 after some stunning results in Week 3 and Week 4. But not al...
Complete Article:
Read More
Three trends to follow when betting the college football odds
October 2, 2017
The NCAA football season is already past the quarter mark and heading into October. And in that short span, football bettors have seen some dramatic trends start to line up. If you've been pa...
Complete Article:
Read More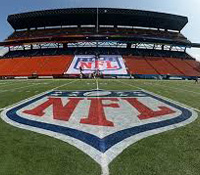 Real or fake? Sizing up the early-season NFL betting surprises
September 20, 2017
We are only two weeks into the NFL season, but football bettors have been left slack-jawed by some of the early results. There are a number of teams sitting 2-0 on the year and cashing in for NFL b...
Complete Article:
Read More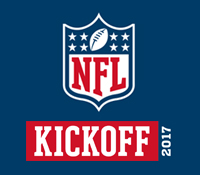 NFL kickoff: Chiefs at Patriots betting breakdown
September 7, 2017
The NFL season kicks off Thursday night when the defending Super Bowl champion New England Patriots welcome the Kansas City Chiefs to Gillette Stadium. We take an inside look at this matchup and th...
Complete Article:
Read More
Four March Madness betting favorites to cut down the net during the Big Dance
February 28, 2017
Parity be damned. In a college basketball campaign that hasn't really produced a true elite national title contender, oddsmakers are sticking to the classics when it comes to setting prices o...
Complete Article:
Read More
NFC and AFC Championship football betting breakdown
January 21, 2017
A ticket to Houston and a date in Super Bowl LI is on the line when the NFC and AFC crown their champions Sunday. The Green Bay Packers visit the Atlanta Falcons in the NFC Championship Game before...
Complete Article:
Read More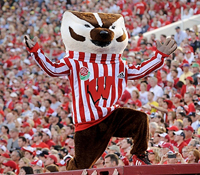 Possible college football bowl game bankers and busts
December 19, 2016
It's the most wonderful time of the year: Bowl Season! The very best, or at least the most adequate, college football programs in the land will face off in a month-long feast of non-conferenc...
Complete Article:
Read More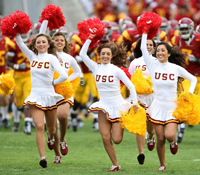 Three teams that would love to play spoiler to college football playoff hopes
November 14, 2016
The second round of College Football Playoff rankings were released this past week, with no big surprises among the elite. Alabama was still on top, followed by Clemson and Michigan. Washington got...
Complete Article:
Read More
NFL teams about to break out for football bettors
November 4, 2016
Week 9 signals a midway mark for the NFL season. It's also the time of the season in which bettors need to weigh those results and see if they can predict which teams are about to break out a...
Complete Article:
Read More
---
---
SportsBettingOnline.ag - Site: Sportsbook | Racebook | Casino | Promotions |

Join Here
Press Releases
|
Info Graphics